At 

One Heart CPR, our goal is to train individuals to be prepared when an emergency happens. Our 

motto is "Everyone Should Know CPR Because Everyone Has The Power to Save Lives In Their Hands".
We are licensed training provider with American Red Cross & licensed CPR First Aid skill evaluator with

ProTrainings

an AHA compliant online certification.



Many agencies, organizations and individuals look to the American Red Cross for formal training resulting in certification. CPR certification from the American Red Cross means that on a particular date an instructor verified that the course participant could demonstrate competency in all required skills taught in that course.

 

Competency is defined as being able to perform each skill to meet the objective without guidance. Performance of skills as well as a written exam be each participant is requirement for receiving a American Red Cross course completion certificate.
Upon completion of a course all participants receive a digital American Red Cross certification card or ProTrainings certification card.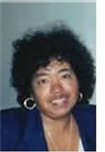 Shirley Polk, Certified Red Cross Instructor, CEO One Heart CPR